Posted by admin | Category:
Uncategorized
|
Comments Off

on TWINKLE – A Dance Program for Visually Impaired
MOC is proud to partner with Blind Relief Association in New Delhi India to sponsor a dance training program called TWINKLE for the visually impaired students of JPM School in Delhi India.
MOC's relationship with the Blind Relief Association, Delhi is over 6-year-old. It began when its founder Neal Bharadwaj and his brother Navin Bharadwaj visited the J.P.M. Sr. Sec. School in the Association and gave a clarinet recital for the School students. This first interaction led to the second visit when the two brothers jointly with the JPM students presented a music programme at the School at the 200th celebration of Lewis Braille's Birthday. Upon returning to California MOC generated funds to support upgrading of the Music Room of JPM School. In 2014, MOC provided a donation to acquire Braille Printer and related hardware and software for upgrading Braille production facilities at the BRA.
Read details by click on this link.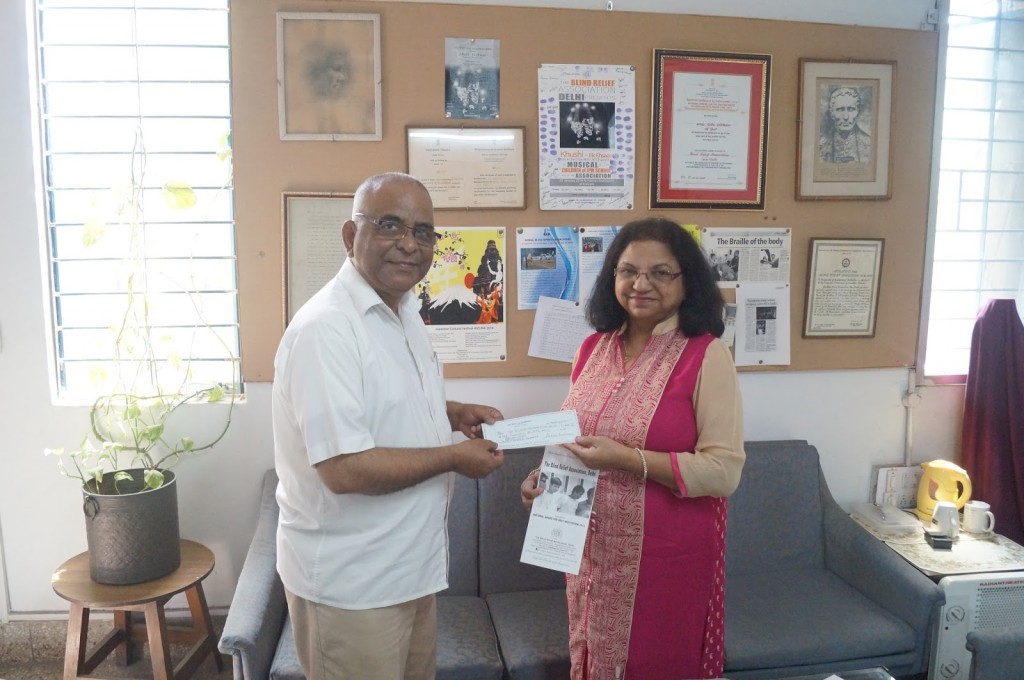 Mr KC Pandey, Secretary of Blind Relief Association receiving TWINKLE Sponsorship Check from Mrs Sarita Gupta, MOC Board Member, who visited the association from California USA.